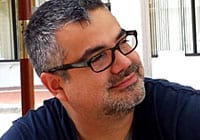 Robert Armetta
Robert Armetta has studied extensively throughout the United States and Europe, at schools including Columbus College of Art and Design, the Pennsylvania Academy of Fine Art, Barnstone Studios, Atelier Lack, the Florence Academy of Art, the New York Academy of Art where he earned his M.F.A., and the Water Street Atelier.
He has exhibited widely, at venues including Sotheby's, the Allen Sheppard Gallery, Grenning Gallery, Arcadia Gallery, John Pence Gallery, Nabi Gallery, and Seraphin Gallery, and at the National Academy of Design, in New York City, and the Fort Wayne Museum of Art, in Indiana.
---

Teaching & Awards
He has taught drawing and painting at Long Island University, Southampton, and currently teaches drawing and painting at the New York Academy of Art and the Long Island Academy of Fine Art, in Glen Cove, New York, which he founded in 2000. His teaching at LIAFA has recently earned him the Distinguished Service in Art Education Award from the Lyme Academy College of Fine Arts, which honored him as an outstanding arts educator. His own studio is in Brooklyn, where he lives with his wife and daughters.
Armetta's work has won numerous awards, from such institutions as the Portrait Society of America and the Art Renewal Center, and has also appeared in several publications, including a full-length article in the Artist's Magazine and, most recently, the book Portrait Painting Atelier, which features a portrait of his on its cover.
---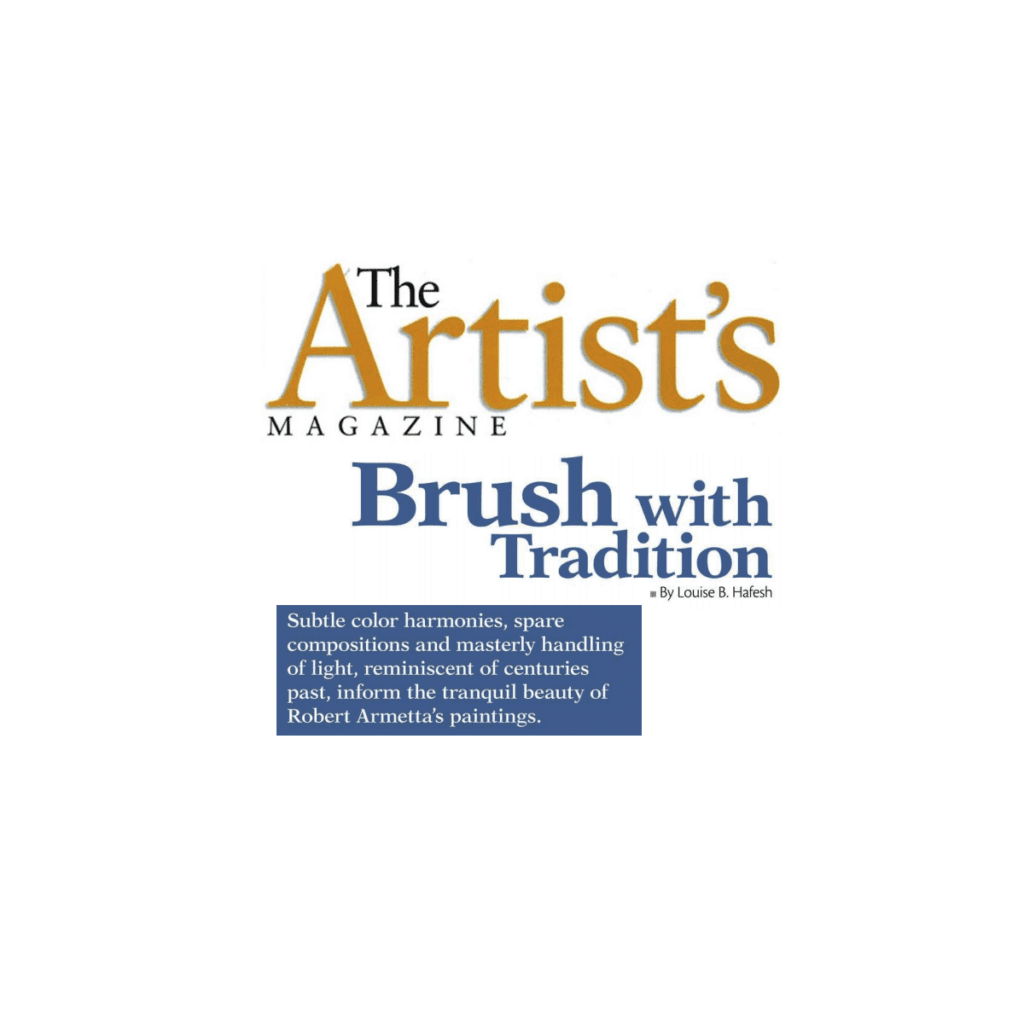 Artistic Approach
Click here to download The Artist's Magazine article featuring Robert Armetta.
The studio of classical realist painter Robert Armetta gives the feeling of stepping back in time to a European atelier of the 1800s. Lining the walls are more than 20 still life setups, positioned at various heights, each with its own light source… classical music playing softly in the background, the atmosphere is creatively charged.

– Louis B. Hafesh, The Artist's Magazine, Brush with Tradition
---